Reviews… Your Opinion Matters!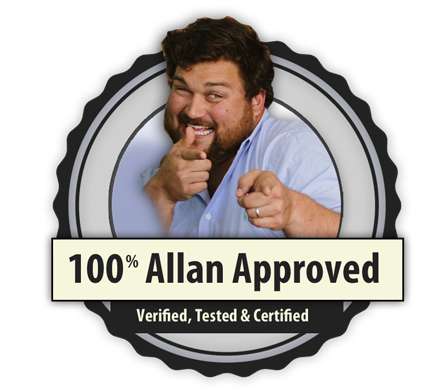 If you have something to say about us whether good or bad (but hopefully good!) feel free to write a review.
We have turned to Google and Yelp for verified testimonials and reviews to help future clients make more informed decisions. But most of our clients don't rely on Yelp or Google. We have grown organically through word of mouth! Below are a few of dozens of testimonials we have received.
I give Brilliant Geeks 5 stars and 3 R's. The R's are what earns them the 5 star review - Responsive, Reliable, and Respectful to the stress of realizing that my computer was heading south - and quickly. Kostian was recommended to me a couple years ago by a neighbor in Brighton who actually works at MIT. So even now that I live in Cambridge, I reached back to Brilliant Geeks. They identified the clever virus and programs that were slowing down the machine, made some recommendations, and installed new softward after a cleanup. This is the third time my computer needed a rescue and the work was done remotely with very fast response and patient customer service you'd expect from a high-end retailer.
Brilliant Geeks gets 5 stars hands down. I just moved to town from western MA and had no idea who to call to set up my desktop and wireless. Because of the positive reviews on Yelp, I wound up looking up Brilliant Geeks on my smartphone at around 9pm on a Sunday night. When I learned on their website that I could contact them via text, I certainly did not anticipate an immediate reply late on a Sunday night. Sure enough, Kosta texted and happily agreed to make a house call the next morning at 9:30am. Kosta is reliable, respectful, knowledgeable, and patient. One could not ask for better customer service. He even ran out to the store to pick up a wireless USB that I needed. He efficiently set up my home office and effortlessly synced my printer, scanner and backups and made sure it all worked perfectly before he left. I highly recommend their services for both residents and businesses.
Exceptional service! The owner was so friendly and it was so nice that I had him come over my house. He makes all this technical stuff seem easy!! Forget Geek Squad, this is the awesome new thing!
They are knowledgeable and professional in their work. I appreciated their ability to assess my individual computer needs rather than pushing a more complicated and expensive setup.
I can only echo everyone else's sentiments. When my husband's new computer ground to a near-halt, beset with malware and viruses, Kostian immediately knew what to do. He sent me an e mail with a link to an anti-malware program, which took care of roughly 80% of the issues and restored the computer to near normal performance. That was followed up with a telephone conference during which he took remote control of the computer and we both watched in amazement as the cursor whizzed back and forth across the screen. Windows opened and closed. Multiple operations seemed to be happening at the same time. I'd never seen anything like it. Half an hour later he was done, and the computer performed brilliantly fast, protected by a new firewall and anti-malware protection which Kostian had installed during the remotely controlled fireworks session. The protective programs automatically scan everything daily and automatically isolate and remove malware and other unfriendly elements. During all of this, Kostian proved to be a sweet, caring and personable guy. He must have known that we were both completely out of our depths and in unfamiliar territory and he went out of his way to make us feel at ease during the whole thing. When it was all over, he sent us an e mail with a most reasonable invoice and said to pay it whenever we were ready. Needless to say, we paid it that evening. Would we call him again or refer him to anyone we cared for? You bet.
I called Kostian this morning and he called me right back. After a short phone conversation he knew what to do and instead of charging me for services he recommended a free online scan download and my computer was fixed within the hour for $0 cost. So thankful for him. Strongly recommend his services.
I can't say enough about Kostian! I have referred him to two of my friends/colleagues already; He came out last month, took my data from my crashed computer, hooked all of my new equipment up, and had my home business up and running again in less than 4 hours! So grateful, and he is so pleasant to work with! I would recommend him to any one!
Three times--short notice, high stress, little time to get something ready, we called Brilliant Geeks --they showed up and fixed it fast and took the time to educate some tech-idiot guys as to how to make things work next time. Great service, enjoyable personalities, absolute reliability and reasonable pricing. I endorse totally.
They are super friendly and responded so quick when I had a computer issue. They are now my go-to for any and all computer problems. Kostian is a wealth of computer information. I had a problem with my PC and it got diagnosed immediately. I am almost looking forward to my next PC problem. Highly recommend.
I have spent two days writing a paper for grad school. I took a much needed break and when I came back to my computer my document was no where to be found!!! After two hours of searching on my own I was still without my paper, and in tears! Within minutes of going to www.brilliantgeeks.com my paper was accessed!!!!!! I never thought I would see it again! I cannot begin to tell you how excited and impressed I am by the fast, amazing support I received from your company!! I am in tears once again but this time they are tears of joy! I am SOOO thankful for your services!! I will recommend you to everyone I know!! Thank you thank you thank you!
We have used Brilliant Geeks several times over the past 5 years and each time have been very happy with the service. A Brilliant Geeks consultant has come to our home diagnosed our computer problems and fixed the issues on the spot. Most recently one of our laptop's hard-drive crashed. After reviewing the situation, he made a recommendation to purchase a new laptop, we placed the order, he loaded new software, restored our damaged hard-drive information, and in just 3 days, we were back up and running. The consultants are knowledgeable, personal and professional. I know we'll use Brilliant Geeks in the future and recommend their services to all.
For the past year Brilliant Geeks have helped me get adjusted to my new Apple iMac computer and HP printer. They have been reliable and good teachers and continue to assist me in the basics of e-mailing and printing.

I am a retired public school teacher and have received excellent technical support from Brilliant Geeks over the past six years. They are very good teachers....courteous and very accommodating whenever I need help with a new computer problem. I highly recommend Brilliant Geeks.
Giving Kostian 5 stars for fast, courteous, and knowledgeable customer service. He truly goes above and beyond. He set up my new laptop for me and made a special trip to my home so I could start using it right away. Moreover, he took the extra time to ask questions re: what my preferences were, and set it up in a way that made sense to me. He's clearly very knowledgeable, but doesn't overwhelm you with jargon and "tech" speak...he explains things clearly and thoroughly. Highly recommend!!
I had heard about Brillian Geeks from a friend who had lost a huge research paper and they found it!! I first chatted with a friendly person and even though I declined the service, I was still given some helpful hints and when that didnt get me anywhere, I got 10 minutes of free help anyway. Even though they could not find my document, I was assured that is was really gone and began to do it over again! I will definately call them again with any other issue I come up with!
They are indeed brilliant geeks, without an attitude. Excellence, Professionalism, Service, and Honesty. I am a vvvvvvery happy client.!! I had a computer problem that would have cost me a fortune, if I followed the advise of Best Buy's Geek Squad. Fortunately for me, a friend recommended Brilliant Geeks. Brilliant Geeks diagnosed the problem by trying a whole range of possibilities and found a solution that did not entail taking the computer apart or replacing it. Indeed , Brilliant Geeks is as good as it gets. You won't go wrong using Brilliant Geeks.
Kostian was great! I emailed Brilliant Geeks to explain my computer issue and ask if it was something that Brilliant Geeks could possibly fix. Kostian got back to me in about two hours. He told me that he thought he knew what the problem was, and that it was something that I might be able to fix easily on my own, without paying for a formal consultation. He emailed me a link to a simple YouTube video that showed how to uninstall and reinstall drivers. Five minutes later, problem solved! Kostian saved me the hassle of having to have my computer serviced, and probably a good chunk of money, as well. I'm so glad that I connected with Brilliant Geeks. Thank you!
Brilliant Geeks gets 5 stars, 2 thumbs up and lots of other kudos in my book. As I write this Kostian is at my dining room table with my mom setting up her new laptop. He was recommended to her by a friend. I have been trying to figure out what was wrong with my mom's computer for months. Now that I have a Mac I'm not as good as trouble shooting with a PC that I used to be. She called Brilliant Geeks and explained the issues she was having. They determined that her laptop was on it's way out. He took the time to find out what her needs were, what her budget was and helped her find a new computer, placed the order for her and it was delivered the next day. Now he sits here transferring her files and walking her through all of the new features, bells and whistles. He also set up a shortcut to remote support so if she has issues in the future he is only a click away. This not only makes my mom very happy - it makes me very happy.
These guys rock! We are a small business so we don't need an in-house IT guys but when any of our computers, printers, etc don't function properly it's most often a hill 10. I won't get into the particulars but I found these guys on line. I texted & got an immediate response with some helpful hints. The helpful hints didn't handle our problem, it was a bit more severe & I had to get a new piece of equipment which left me with the major problem of getting it up & running immediately. I texted again & Kostian was thru our office door in maybe 2-/2 hours. I explained to him how our business worked, what we needed & he immediately went to work. It seemed smooth & effortless for him to do what he did and inn just about 2 hours, everything was functioning perfectly. I would absolutely recommend these guys. Jessie Cuddy, Broker/Owner Boston Bayside Properties
Brilliant Geeks came referred to me. I have experienced wonderful services with them - Kostian is incredibly responsive and extremely reasonably priced. He goes out of his way to ensure your job is completed with the highest standards and that you are 110% satisfied. He continues to work with you for any follow up you may need as well. He is timely, polite, and very good at explaining everything so you have an understanding of what exactly is going on. I would highly recommend him to anyone who is in need of a tech savvy technician.
Brilliant Geeks have helped me when I've had trouble with my Dell. Most importantly they come to my home help me to fix and learn about my computer. Otherwise I would have to unhitch the computer and carry it to the repair shop. They also give me advice over the phone as to how to run the computer when I'm having a problem. I am a senior citizen and this help has been of enormous value.
Kostian is a miracle worker. He has me up-and-running tonight and I'm using this precious computer time to write a glowing review for "Brilliant Geeks." He's reasonable, prompt, and really knows his stuff... I thought my summer would be spent at the library computer station. I want to adopt this kid!!!!!
Kostian is the best! He fixes all your computer problems with great efficiency. He intuitively knows what your personal computer needs are i.e. whether you have complicated computer needs or just the basics. He is polite, professional and extremely bright.